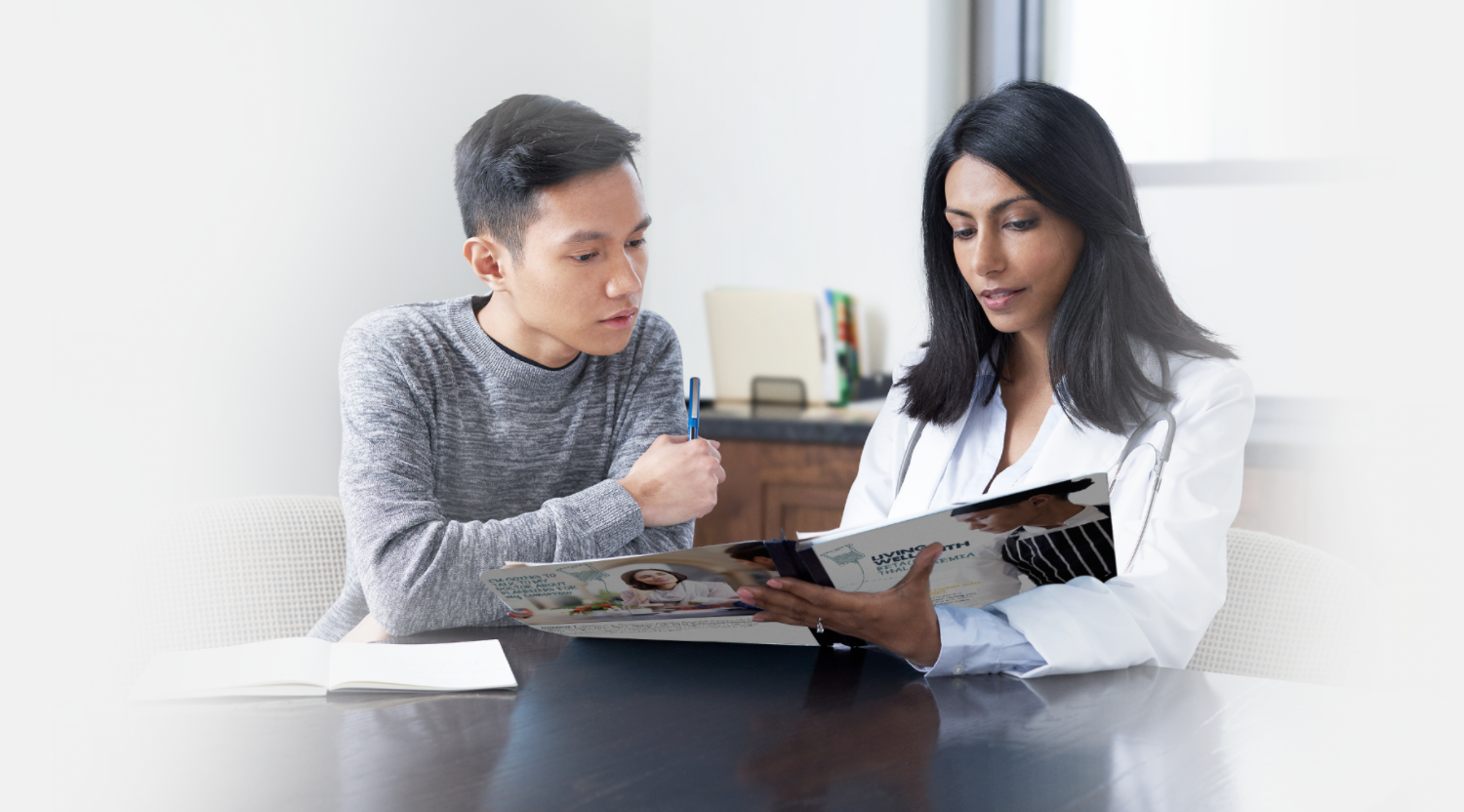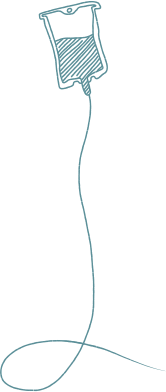 RESOURCES
AND SUPPORT
Get the support you need
Everyone's experience with β‑Thalassemiaa genetic blood disorder that reduces or eliminates the production of β‑globin is different, including the level of support they may want or need. While some people may have their own way of managing their condition, others may find they want more support. Below are some steps you can take to get the support that is right for you.
Build a Strong Support Team

Managing β‑thalassemia on your own can be difficult. It's good to remember you are not alone. Building a strong support team can help you gain the strength and confidence to face any obstacles that may arise.

As you build your personal support team, consider including different types of people and resources that can help you in unique ways:

Friends and family
Your nurse and/or doctor
A social worker or mental health professional
Thalassemia communities and organizations

These organizations are here to help. Explore the groups below for more information.

bluebird bio, Inc. is not responsible for the content provided by third party sites, nor does bluebird bio, Inc. endorse the content of these sites. This is not a comprehensive list of resources and it is provided for reference only.

How to Ask for Help

Living with β‑thalassemia can be challenging, affecting many different aspects of your life. There are times when you may be able to navigate your personal life, work, and treatment commitments without an issue. However, sometimes β‑thalassemia can make it difficult to manage day-to-day tasks.

Some people may find that their condition can cause feelings of anger, shame, anxiety or sadness. It's important to remember that these feelings are valid. Sharing your thoughts and feelings with your support team can help you get the support you want. Below are some topics you can share with your support team and ask for help with:

How you're feeling that day or any daily frustrations
Any symptoms you may be experiencing
A ride to a doctor's appointment
Asking friends/family to accompany you to a transfusion

Your support team is there to help you every step of the way. It's important to remember that if you continue to experience feelings of distress or sadness, to talk with your doctor or a specialist who can provide you with more support.

Plan for Your Tomorrow

Setting goals, especially small ones can help you plan for your tomorrow with β‑thalassemia. One person you should share your goals with is your doctor. By sharing what you hope to achieve, your doctor can have a better understanding of how to create a plan that works best for you.

Use the Goals Guide below to take the next step with your doctor and share your story with thal.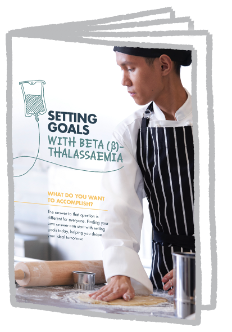 By discussing your personal goals with your doctor today, you can help your doctor develop a medical plan
that will help shape your tomorrow.